Tekniikka ja suunnittelu
·
Masala
·
Joustava etätyö
Automation Engineer, Picosun
Join us to work in the interesting world of ALD!
We are now looking for a Junior/Senior Automation Engineer to support our growth journey in Masala, Kirkkonummi.
About Picosun
Atomic Layer Deposition (ALD) is an advanced thin film coating method which is used to fabricate ultra-thin, highly uniform and conformal material layers for several applications. It is the enabler of our digital life. Picosun provides the most advanced ALD thin film coating technology to enable the industrial leap into the future, with turn-key production solutions and unmatched expertise in the field. Today, PICOSUN™ ALD equipment is in daily manufacturing use in numerous major industries around the world. Picosun is based in Finland, with subsidiaries in Europe, North America, Singapore, Taiwan, China, and Japan, and a world-wide sales and support network.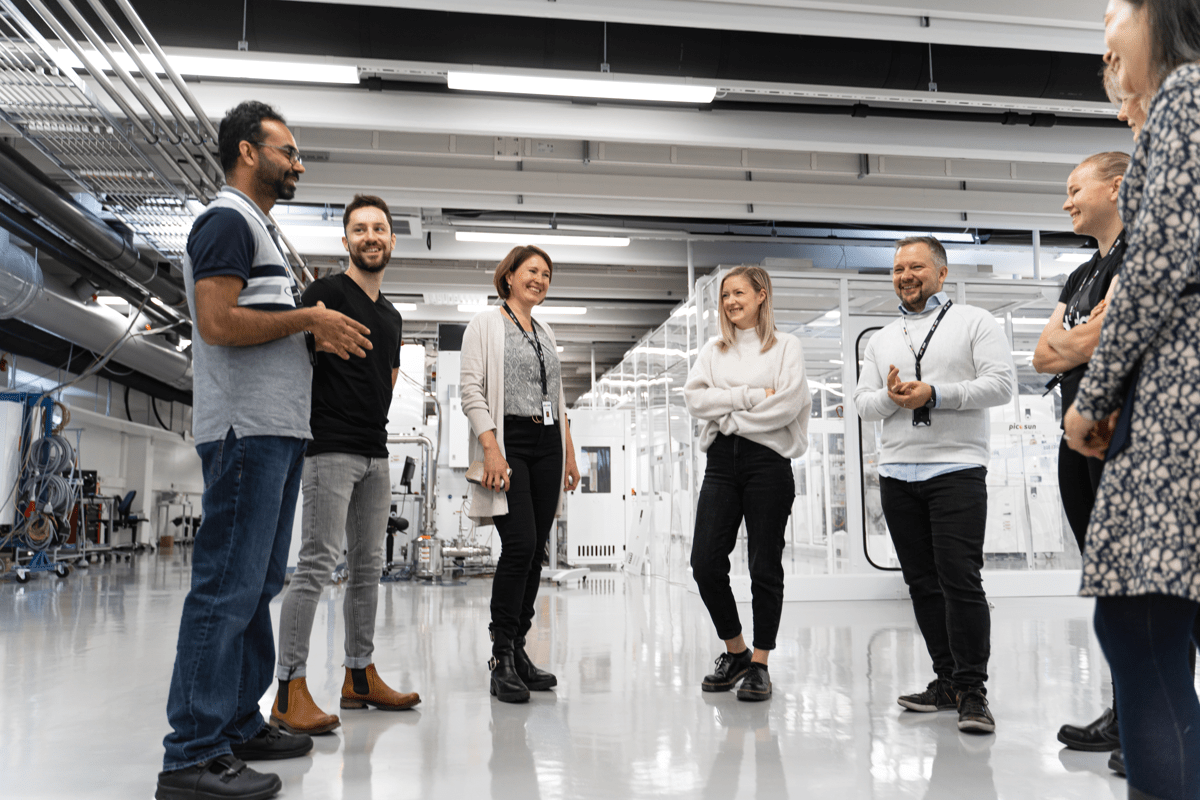 Work as an automation engineer
As an automation engineer you would work as a part of Picosun's automation and software delivery engineering team. The team is responsible for developing and maintaining automation and software in Picosun's ALD customer delivery projects. As an automation engineer you want to control hardware with software.
Your work would consist of industrial automation designing, PLC programming, HMI programming, testing, troubleshooting, commissioning, and support. Working takes place mainly in Picosun's headquarters in Kirkkonummi but you can also work remotely for half of your work time if you wish. You will get the opportunity to collaborate with various teams (e.g. field service engineer team) and see how your work affects our customers.
In this position, you will have the opportunity to travel all around the world to our customer premises. Travelling will take a noticeable part of your working time and we hope that this is something you value in your work.
Are you the one we are looking for?
To succeed in this role, you have a couple of years' work experience gained preferably from industrial automation. You have gained expertise through an applicable degree (e.g., automation or electrical engineering) and you already have experience in PLC programming and Structured Text.
More important than technical expertise is a can-do attitude, being proud of your work and willingness to maintain and develop your craftsmanship. We are growing rapidly, and your working days will be very versatile, and we hope that this excites you. We work together as a team and hope that you value collaboration skills as highly as we do.
We use English in our daily communication, so Finnish skill is not mandatory. Other language skills are naturally seen as a big asset, as you would also work in customer interface.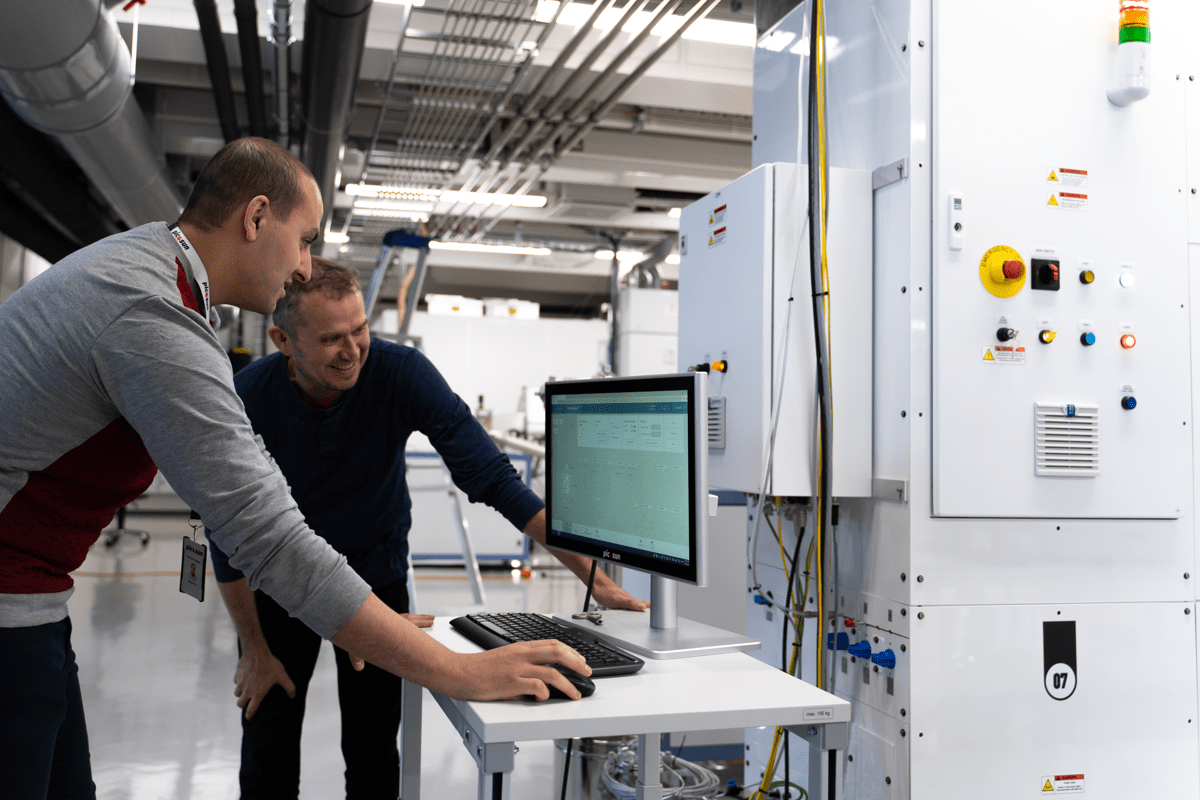 Why Picosun?
We are an innovative, rapidly growing, high-tech company. We grow rapidly, approximately 30-40 % per year, and take on international and national R&D projects to broaden our network and to stay on top of development. This means that you also have the opportunity to develop and fast-track your career.
Dynamic and inspiring working environment. You get the opportunity to work in a versatile, challenging and innovative work environment where we all pull in the same direction. We are a modern workplace that invests in our employees´ training and development. We firmly believe that the best and most innovative solutions come from being truly open to other people's ideas.
Internationality. We are a global company based in Masala, Kirkkonummi, Finland, and have subsidiaries in Europe, Asia and the US. We also have a global sales and support network with distributors and representatives in over 30 countries.
Versatile perks and benefits. We offer our employees a bonus based on company overall performance, ePassi (300€ per year for public transport/wellbeing/culture/exercise), insurance, lunch benefit and occupational medical health care. Your working hours are flexible and we also have a flexible remote policy (50% office, 50 % remote).
Our values including customer focus, innovation, collaboration, accountability and care define what kind of behavior and attitude we appreciate, and how we act towards our customers, colleagues, and other stakeholders each and every day.
Are you ready to be a part of Picosun's team?
To apply for this position agilely click the button below no later than 26.6.2022. The starting time for this position can be negotiated when the right person has been selected. The workplace is in Masala, Kirkkonummi.
The recruitment is done in collaboration with Choice HR. Emma Jokinen from Choice will provide more information about the position (050 550 6784, emma.jokinen@choicehr.fi).


Toimiala

Sijainnit

Masala

Etätyömahdollisuus

Joustava etätyö

Työsuhteen tyyppi

Kokoaikainen
Yhteyshenkilö
Emma Jokinen
Junior Talent Attraction Specialist
Tekniikka ja suunnittelu
·
Masala
·
Joustava etätyö
Automation Engineer, Picosun
Join us to work in the interesting world of ALD!
Hakemuslomakkeen lataaminen