Tekniikka ja suunnittelu
·
Masala
Maintenance Engineer for Picosun
Are you enthusiastic about mechanics, automation or pneumatics? Do you want to work in a high tech company with interesting and versatile products?
Picosun is now looking for a Maintenance Engineer to join our growing team. In this job you get to work with a full range of Picosun products in a diverse and independent role.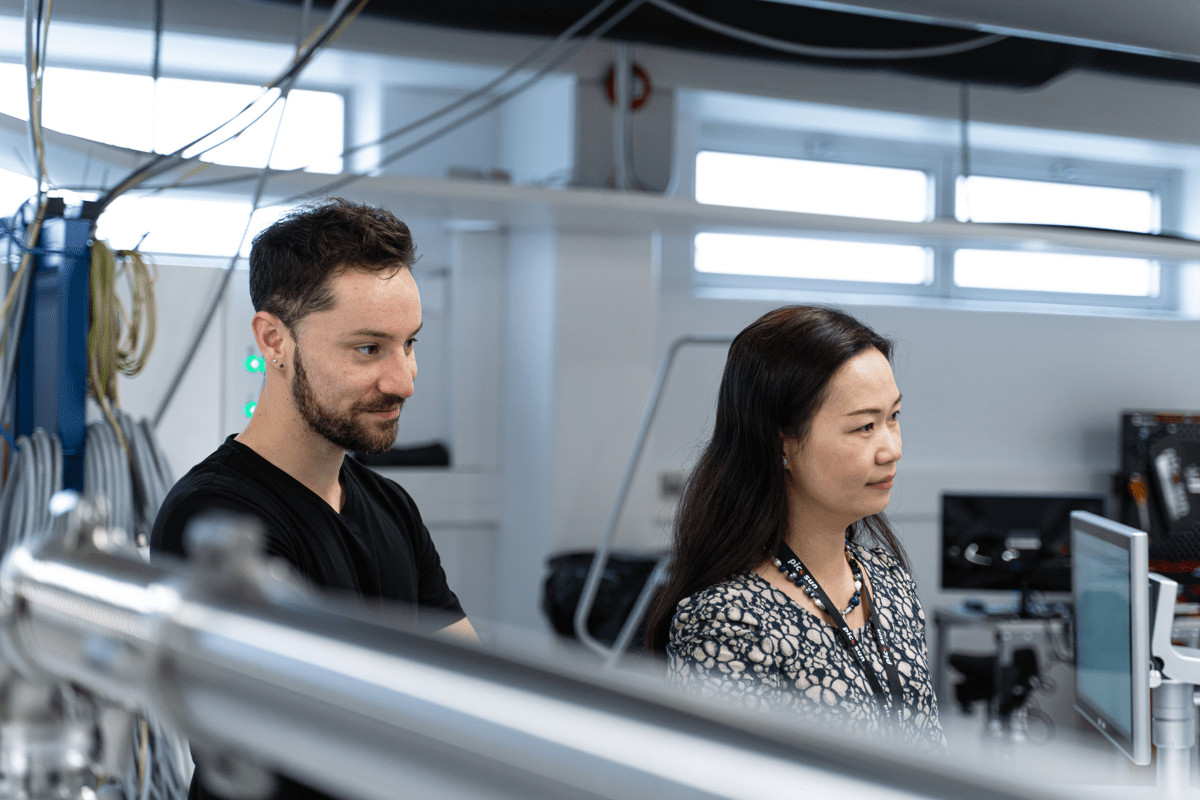 Success is created together
We are a knowledgeable ALD specialized organization, whose passion is innovation. We work every day in an ambitious ambience and we do not fear to do things differently. We want to be the best ALD-partner in the world. We value teamwork and collaboration, because we believe success comes from working together.
Our Picosun family is worldwide and we think highly of our global network, which includes our employees, sales representatives, distributors, service partners, customers and collaboration partners. Our versatile community is unbuttoned and flexible, and we welcome new members with an open mind. We can offer you a challenging and versatile job in a dynamic, fast developing high-tech company with a supportive team and innovative spirit.
Step forward and join our Picosun family.
Work as a Maintenance Engineer
As a Maintenance Engineer at Picosun your main task is to take care of maintenance and upgrades of our ALD thin film coating products. The products to be served are mainly our own demo and R&D products which gives you a great opportunity to work with the full range of Picosun products. The work mainly consists of periodical maintenance, ad hoc maintenance and assembling tests of the upgrades of the products. In this role you get to work independently, and thus clear communication with your team and other stakeholders plays an important role. Documenting the work performed and communicating to internal stakeholders all issues, findings and proposals for improving the up-time of the maintained products are also part of your daily routine.
To succeed in this role:
Above all, you are interested about mechanics, automation or pneumatics – you can have either technical education, B Sc., vocational or other corresponding education/work experience

Your way of working is precise and proactive

You have good communication skills and independent approach to working

You have basic Office tool skills (Word, Excel, etc.)
What we offer:
Exciting career and personal development opportunities in an innovative and rapidly growing high-tech company

Working environment with an innovative atmosphere

Professional, respectful and helpful colleagues

Opportunity to work independently and plan the tasks on hand

We have versatile perks and benefits. At the moment our compensation package consists of base pay + bonus program and a benefits plan (e.g., lunch compensation, occupational health care, accident insurance which covers you also during your free time and ePassi flex benefit which you can utilize based on your own preferences (sport/culture/public transportation/wellbeing).
General information about the role
The work is mainly carried out from Monday to Friday during office hours. However, due to the nature of the work, flexibility to work time to time outside the working hours or weekends is highly appreciated.

The products to be served are mainly located in Masala, Kirkkonummi and thus, presence at our office is required.

We use English in our daily communication, so Finnish skill is not mandatory.
Eager to join our team?
To apply for this role, click the button below and leave your application no later than 2.10.2022. The starting time for this position can be negotiated when the right person has been selected.
If you have any questions about the role, please don't hesitate to contact Tiinaleena Anttila from Choice (tel. +358 50 386 9841, tiinaleena.anttila@choicehr.fi). The recruitment is done in collaboration with Choice HR.

Toimiala

Sijainnit

Masala

Työsuhteen tyyppi

Kokoaikainen
Tekniikka ja suunnittelu
·
Masala
Maintenance Engineer for Picosun
Are you enthusiastic about mechanics, automation or pneumatics? Do you want to work in a high tech company with interesting and versatile products?
Hakemuslomakkeen lataaminen