Tekniikka ja suunnittelu
·
Masala
Plasma Expert, Picosun
Plasma expert, join our innovative, rapidly growing high-tech company and come work on cutting edge technology!
Are you passionate about plasma technology? Do you have hands-on experience in plasma physics? You might be the Plasma Expert we are looking for!

Work as a Plasma Expert
Picosun wants to develop plasma technology for ALD. As a Plasma Expert your first task is to evaluate the technologies currently in use. You aim to improve our current systems with scientific methods.
You will define your technological goals and create the research plan for yourself. According to this plan you will independently take measurements and implement the research. As you proceed to actual development, you will work with our international subcontractors.
Your main goal is to improve the machines so we can further develop our ALD systems. The role is very academic and requires an inquiring attitude. Even though the job is quite academic, at Picosun you can focus on the research and development and see the huge impact of your research work.
Are you the one we are looking for?
As a Plasma Expert we are looking for a person with an inquiring attitude and passion for research work. You can be either engineer or researcher, preferably with a doctoral degree.
We are looking for someone who has experience in plasma physics on the practical level. Your background might be either academic or from business organizations. Even though we are looking for academic expertise, we hope you have a hand-on attitude and you do not fear to dive into practical work. At Picosun we value teamwork, so we hope you share the same mindset. Communication and collaboration skills are an asset on this task. Fluent English is mandatory in this task.
What do we offer?
This role is a great fit for someone who is looking a chance to bring his research into production and use around the world. You get to join a fast-growing high-tech company. You get the opportunity to take on responsibility and independently manage your work. As we continue to grow, your responsibilities will also grow and individual career goals are taken into account in your job description.
Why choose Picosun?
We are an innovative, rapidly growing, high-tech company that can offer you exciting career and personal development opportunities.

We have a dynamic and international working environment.

We have versatile perks and benefits. At the moment our compensation package consists of base pay + bonus program and a benefits plan (e.g., lunch compensation, occupational health care, accident insurance which covers you also during your free time and ePassi flex benefit which you can utilize based on your own preferences (sport/culture/public transportation/wellbeing). Your working hours are flexible and in many positions it is also possible to work partially remotely.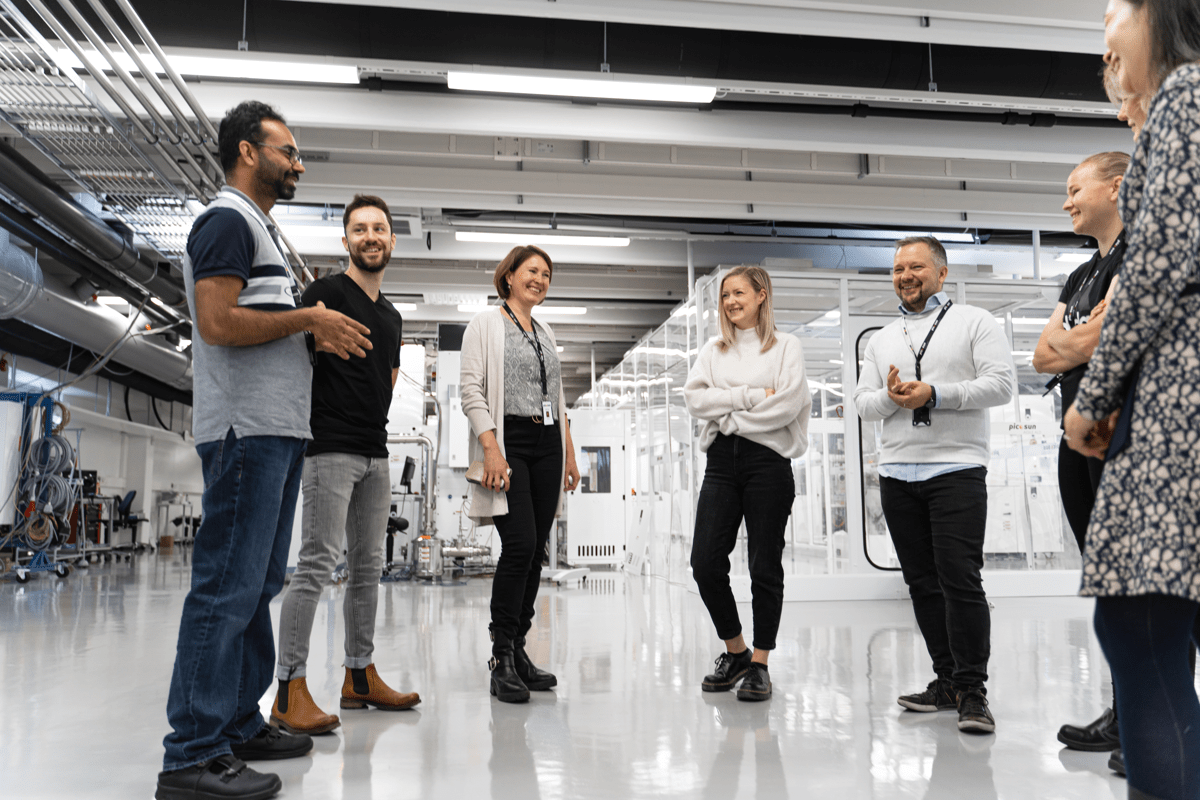 Are you ready to be a part of Picosun's team?
To submit your application for this position, click the button below no later than 16.10.2022. The starting time for this position can be negotiated when the right person has been selected. The workplace is located in Masala, Kirkkonummi.
You may contact Tiinaleena Anttila from Choice (tel. 050 386 9841, tiinaleena.anttila@choicehr.fi) for additional information. The recruitment is done in collaboration with Choice HR.
Success is created together
We are a knowledgeable ALD specialized organization, whose passion is innovation. We work every day in an ambitious ambience and we do not fear to do things differently. We want to be the best ALD-partner in the world. We value teamwork and collaboration, because we believe success comes from working together.
Our Picosun family is worldwide and we think highly of our global network, which includes our employees, sales representatives, distributors, service partners, customers and collaboration partners. Our versatile community is unbuttoned and flexible, and we welcome new members with an open mind. We can offer you a challenging and versatile job in a dynamic, fast developing high-tech company with a supportive team and innovative spirit.
Step forward and join our Picosun family.


Toimiala

Sijainnit

Masala
Tekniikka ja suunnittelu
·
Masala
Plasma Expert, Picosun
Plasma expert, join our innovative, rapidly growing high-tech company and come work on cutting edge technology!
Hakemuslomakkeen lataaminen