Tekniikka ja suunnittelu
·
Tampere
·
Joustava etätyö
Product Line Manager, Coherent
Join the laser leader!
Are you willing to start your journey as a laser-sharp maker of the future? Join the laser leader! We are looking for a new Product Line Manager to strengthen our team in Tampere and help us provide agile laser-related solutions to our global Customers.

Working as a Product Line Manager
As a Product Line Manager (PLM) your main responsibility is to guarantee a high-quality end customer experience to our world class customers (e.g. in e-mobility). You are the eyes and ears of your organization – with closest relationship and support to Global Sales and Key Customers.
You will ensure we find the best solutions for our customers and that we are always working with the latest trends of the market. You support our sales experience by sharing your knowledge and technical expertise and making suggestions based on market research for the development of our products and solutions.
By combining our solutions and the needs of our customers, you are the crucial link between our sales and operations. You will communicate with various stakeholders and meet with the customers on-site regularly.
What do you need to succeed in this role?
Our laser technology is unique, and we will gladly provide you with proper training once you join us.
Previous experience from PLM responsibilites is required. You can bring both technical expertise and sales experience to our team.

The ability to act as a link between different stakeholders and to create value to the customers by providing them with the best suited solution.

The ability to travel for work. This position requires monthly traveling abroad and regular visits to our factory in Tampere.

Excellent communication skills in English are mandatory. Finnish language skills are an advantage, but not necessarily needed.

Perseverance and resilience in your way of working. Occasionally our customer's needs can change in a short notice, so we hope you can adapt to new situations.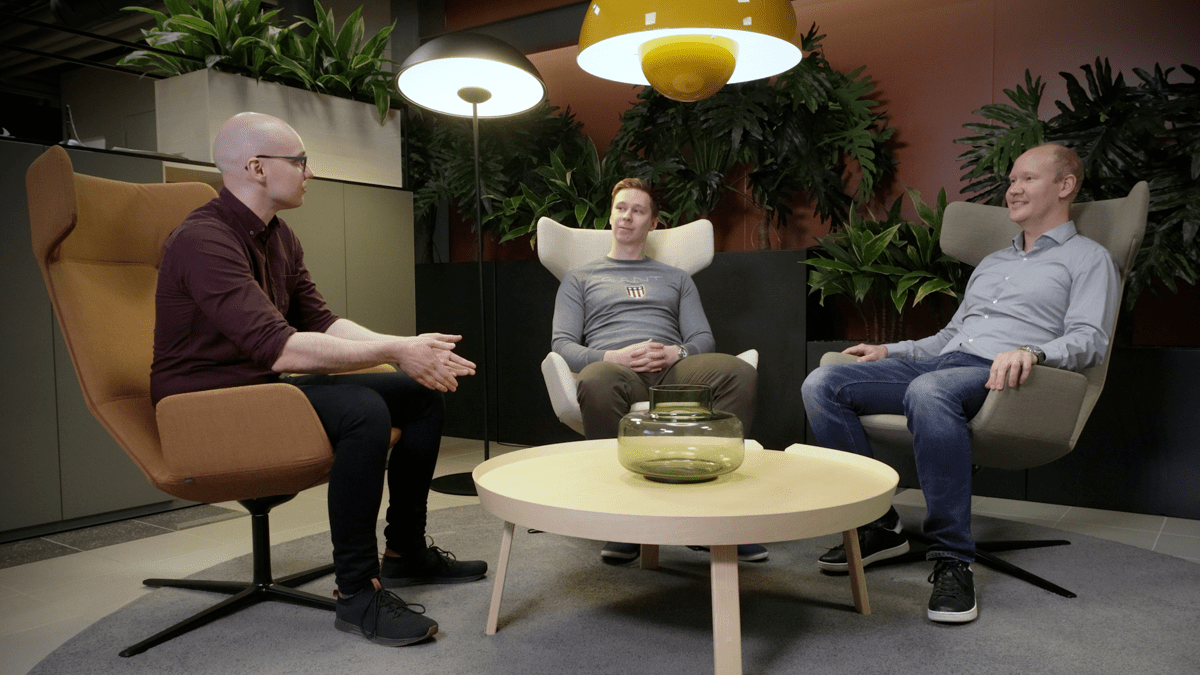 Why Coherent?
From challenges to solutions
Above all, Coherent creates solutions. Our highly skilled experts search laser applications without prejudice and with courage to solve the needs of our customers - now and in the future.
Unique solutions
Laser solutions are the future. We are constantly finding new ways to utilize the laser technology and provide solutions for our customers operating in various fields. Coherent is a unique provider of laser solutions and we offer personalized solutions.
Freedom creates space for creativity
The work we do at Coherent requires innovation. We encourage ownership and provide our experts the freedom and space to innovate. Rather than being afraid of mistakes we support innovation in developing the solutions of the future. Flexible working methods are the base for our success.
Working towards a sustainable working life
We want to offer an open, equal, and transparent working environment, where no one is left alone. We cherish collaboration, innovation and professional development and provide a cozy atmosphere where we all work together towards a sustainable working life.
Local community with the benefits of a global organization
Coherent is a well-established organization. With us you can grow as a professional and build your career. As a global high-growth company we can offer our employees career paths up to management positions. At the same time, our local Business Unit offers you a homely working environment, where the challenges are tackled together.
General Information about the role
The starting time for this position can be negotiated when the right person has been selected.

Your workplace is located in Rusko, Tampere. Monthly traveling is required, but you can also work partially remotely.

In this position, Finnish language skills are an advantage, but not mandatory. The language requirement is English

The salary range is around 4500-5500€ /month based on overall competence, educational background and previous experience. In addition to that, we reward our employees for good performance according to the Group's bonus program.

At the moment, our employee benefits include occupational healthcare, health insurance, Smartum benefits (sport/wellbeing/culture) and you also get to use the gym and charge your electric car at our office in Rusko.
Interested to join our team?
To apply for this position, click the button below and leave your application no later than 6.12.2022. Note that the application must be submitted through the recruitment system.
We start reviewing the applications and interviewing already during the application period. We look forward to hearing from you soon!
This recruitment is done in collaboration with Choice HR. For additional information you may contact Marju Virtanen (+358 50 550 6784, marju.virtanen@choicehr.fi ) from Monday to Friday between 9-16.

Coherent is one of the world's leading providers of lasers and laser-based technology for scientific, commercial, and industrial customers. Unique and high-quality products and solutions we have designed with the leading expertise of our field are used all around the world to respond to the increasing requirements of our customers. In Finland our operations are located in Tampere, the Center of Excellence for Fiber Lasers.
The employees are our most important asset whose development and wellbeing is a top priority for us. We are a solution-oriented, reliable, and innovative community, where everyone is respected and heard. We are a team of professionals eager to tackle new challenges, create, develop, and succeed together.
More information about us in Finnish on our career site.

Toimiala

Sijainnit

Tampere

Etätyömahdollisuus

Joustava etätyö
Tekniikka ja suunnittelu
·
Tampere
·
Joustava etätyö
Product Line Manager, Coherent
Join the laser leader!
Hakemuslomakkeen lataaminen